There are no doubt we bring out pet to travel when we are on a getaway whether we are with our family or with our significant others. There are many destinations to choose from and some very popular place include Virginia Beach, Niagara Falls, Cancun as well as many others. In fact, there are many hotels in virginia beach where pets are welcomed including Candlewood Suites, Crowne Plaza Hotel, Doubletree, Econo Lodge Town Center as well as Founders Inn.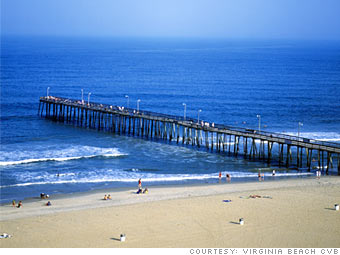 Here are some recent review summary found online:
Candlewood Suites
– reasonable price with kitchenette
– close proximity to the beach
– very close to the town centre
– not too distant from the airport
– friendly and helpful hotel service staff
Crowne Plaza Hotel
– very close to amphitheater
– very helpful and friendly hotel staff
– about 20 minutes drive to the beach
– great service from restaurant waitress
– comfortable and clean hotel rooms
Doubletree
– quiet, clean and modern room
– very helpful staff
– has shuttle bus service
– tasty food at hotel restaurant
– comfortable beds and nice designed room
Econo Lodge Town Center
– clean property and room
– good shower pressure
– clean and comfortable beds
– reasonable hotel room rate
– nice and helpful staff
Founders Inn
– efficient and friendly staff
– nice, spacious and clean room
– perfect stay for guests with pets
– great pool and hotel buffet breakfast
– has tended formal garden
If you are visiting Virginia Beach with your dog or cat, there are plenty of attractions including Virginia Boardwalk, Cape Henry Lighthouse, Virginia Aquarium and well as Military Aviation Museum. It is worthwhile to mention The Neptune Festival is also held at Virginia Beach every year drawing about five hundred thousand visitors every year. In fact, this festival books a revenue to a tune of 18 million per year. There are many family and children who plan Virginia Beach for their holiday or getaway destination.
It is no doubt one of the finest choice to holiday with a beach that stretches several miles and it's one of the longest pleasure beach according to the Guinness Book of Records. The city is known as America's First Region in the US.